Account Switch
Switch Accounts
---
Who is online?
In total there is 1 user online :: 0 Registered, 0 Hidden and 1 Guest

None

Most users ever online was 51 on Thu Aug 10, 2017 6:47 pm

Short Story
Several hundred years ago, humans were nearly exterminated by Titans. Titans are typically several stories tall, seem to have no intelligence, devour human beings and, worst of all, seem to do it for the pleasure rather than as a food source. A small percentage of humanity survived by walling themselves in a city protected by extremely high walls, even taller than the biggest Titans. Flash forward to the present and the city has not seen a Titan in over 100 years. Until that day.....
Click picture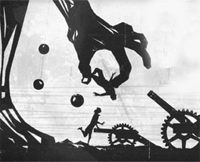 | | |
| --- | --- |
| A Day Like Any Other [Open to Anyone] | |

Author
Message
Akemi-chan





Posts

: 3


Join date

: 2014-07-07


Location

: In the shadows.

Character sheet


Rank

:

Rookie




Stats

:


*

:


Subject: A Day Like Any Other [Open to Anyone] Tue Jul 22, 2014 3:54 pm

---

Akemi casually made her way into the vital hall where all the soldiers were dining, her hands tightly gripping onto the tray where a bowl of heated soup and a medium sized loaf of bread were seated. Like usually, the dainty yet, intriguing blue haired girl would pursue over to the back of the hall, taking her place in the shadows while her cold pools would gawk at the other soldiers who were laughing and conversing with one another.

Stupid... she speculated to herself, her teeth tearing through the hunk of bread to gnaw on it rather roughly. She had just rebounded from a mission, no, more like, she had just been trifling around in Trost and offering a aiding hand to those who needed it, rather tired with having nothing to do. Though, she had yearned that she had never ever come across what she had just overheard in Trost, a befuddled frown creasing onto her face as she began to repeat in her mind what the members of the Wall Cult had been chatting about before. Two full days had passed since she heard their secret, and began to wonder to herself if it was a lie or not, but, it didn't make sense for a bunch of religious worshippers to make up some berserk story and keep guarded to themselves.

Akemi would seal her eyes in a bit of frustration, coming to a conclusion that it'd be better to keep this to herself. She knew if she opened her mouth and let her tongue run wild, bloodshed would most definitely happen.

Stryker
Webmaster




Posts

: 115


Join date

: 2014-07-03


Age

: 21


Location

: Canada, Ontario

Character sheet


Rank

:

Commander




Stats

:


*

:

Scouting Legion




Subject: Re: A Day Like Any Other [Open to Anyone] Thu Jul 24, 2014 9:03 pm

---

Kaito emerged into the hall with his pet cheetah Armu trailing behind, Kaito didn't eat the same as the others due to him trusting his cooking only. He didn't trust many people, almost no one to be truthful. Although he knew that he was fairly safe in military guarded areas, he still scanned the area for the quickest exit from where he usually sat. He realized that some other figure was sitting at the same table, but not quite the same spot.

Kaito then walked at a steady pace past the other tables, hands in his pockets head looking towards the ground and hunched over from his tall figure. He arrived at the table where the girl with blue hair was sitting at and sat at the far other end from where she sat and began unpacking his own food, as well as Armu's to begin eating.

The only reason he ate in the hall was because of the snacks the vendor gives out that Armu enjoys, usually Kaito would eat, grab the snack and feed it to Armu. After he tested to see if it was okay of course. As he unpacked his food he noticed that he forgot the dressing he was going to put on the 3 stacker sandwich he packed and said quietly under his breath, "Shit....". As he pushed the bag aside he leaned over to hand Armu his food and Kaito began eating his own.

_________________

Akemi-chan





Posts

: 3


Join date

: 2014-07-07


Location

: In the shadows.

Character sheet


Rank

:

Rookie




Stats

:


*

:


Subject: Re: A Day Like Any Other [Open to Anyone] Sat Jul 26, 2014 11:27 pm

---

Akemi, in a outright daze of tense thoughts was unfamiliar that someone had taken a seat just beside her on the very very end of the table, the blue-haired girl not heeding that somebody was there until she heard the noise of someone gnawing down on food. Hesitantly she peeked over her shoulder, a strand of her hair falling delicately into her face as she tried to see who it was, or if she knew who it was. Akemi wasn't so mundane with other people that she rarely knew anybody and they rarely knew her, which was how she cherished things to be. Even if she itched for company at some times, she would think to herself that, that wouldn't be possible. Who would be friends with somebody who has blue hair?

She could only see the side of his face, and some rather grand cat on the floor next to him, chewing on something blissfully. He was dining on something that was not from here and seemed made by somebody else, or himself honestly. Akemi recollected her thoughts and noticed that she was staring, her head briskly turning back over to her meal as she began to eat once again.

Nobody had every seated beside her, which was odd to her in the least. Her teeth yanking another chunk of bread into her mouth as she chewed it quickly, itching to get out of this place and go off somewhere more isolated. To some, it would seem like she would be scarfing down her meal like a complete pig, though, that didn't matter to her, she didn't come here to act like a lady.

Sponsored content






Subject: Re: A Day Like Any Other [Open to Anyone]

---

| | |
| --- | --- |
| A Day Like Any Other [Open to Anyone] | |
Welcome!!!
This is an attack on titan RP where titans are rules of the land. Humans are locked into the walls living their life and trying keep safe from those monsters. You can play canon and non-canon characters but the story doesn't follow the manga. Enjoy your stay and RP with us!
Staff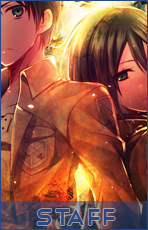 Affiliates
Our Buttons


Your Buttons