Account Switch
Switch Accounts
---
Who is online?
In total there are
2
users online :: 1 Registered, 0 Hidden and 1 Guest
chrisg2424
Most users ever online was
51
on Thu Aug 10, 2017 6:47 pm
Short Story
Several hundred years ago, humans were nearly exterminated by Titans. Titans are typically several stories tall, seem to have no intelligence, devour human beings and, worst of all, seem to do it for the pleasure rather than as a food source. A small percentage of humanity survived by walling themselves in a city protected by extremely high walls, even taller than the biggest Titans. Flash forward to the present and the city has not seen a Titan in over 100 years. Until that day.....
Click picture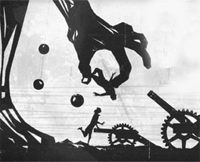 | | |
| --- | --- |
| The making of a hero (Open) | |

Author
Message
Herdir





Posts

: 243


Join date

: 2015-05-03


Location

: Neverwhere

Character sheet


Rank

:

Rookie




Stats

:


*

:

Scouting Legion




Subject: Re: The making of a hero (Open) Mon Aug 03, 2015 11:49 pm

---

Auth sighed out of relief at that he wouldn't have to beat up a whole line of dudes the next days. Surprising, but it was for the better. "Well, I probably am sober enough to get home. Still, given I live just past wall Sina, I believe we would be heading in the same direction anyways." He made a pause. "That being my way of accepting your offer, with all the excuses."

Auth saw that she was indeed done eating. "Well, we can begin moving." He rose from his chair. Suddenly, his whole vision blurred and flashed, and his sense of balance was not working properly. He put his right hand on the chair to keep himself from falling. "What the...?" Auth coughed violently a few times. The pain in his neck was killing him, but at least his sight started to come back. Sill, he didn't drink enough for this sort of reaction.

Then he observed that the hand he used to cover his mouth while coughing was smeared in blood. 'This is just great. Of all times to get poisoned.' Al-Sanya had seen this whole deal, and was now vanished. With her knowledge, it was probably enough to identify the poison and she was now searching for the antidote. Still, good thing he had risen from the table now. Who knew what would've happened to him if he waited more. "Don't panic, Rysa. Al-Sanya will be here in a moment." His voice sounded guttural. Still, even in this state, he looked at the people in the room, mentally tracing the course of the waiter. A few among them looked like they were scared, a few like they didn't care. Too many to pinpoint the culprit. Al-Sanya would make sure none would leave without checking them first though.

Tetsu





Posts

: 44


Join date

: 2015-07-26

Character sheet


Rank

:

Captain/Squad Leader




Stats

:


*

:

Stationary Guard




Subject: Re: The making of a hero (Open) Tue Aug 04, 2015 12:42 pm

---

"Auth, you don't look too good...you feeling okay?" She asked as Auth stood up and began to cough up blood. "Oh my god..." She muttered quietly before grabbing his arm to support his weight so that he wouldn't fall to the ground. "Auth, you said Al-Senya has some antidote right?" She asked holding up his weight as best she could. He was much heavier then she had initally thought at first, even with the chair there to support him. The crowd around her was obviously in shock; however there was also an air of content and ignorance. The crowd had obviously seen poisoning a like this many times, and cared very little. 

"Why would someone poison you?!" She half asked half yelled as she awaited Al-Senya's arrival. Rysa trusted in the woman to know what to do, because she definitely was not acustom to having her dinner dates poisoned. Why does this stuff always happen to me? Rysa asked herself as she felt his dead weight upon her boney back. What could she do? Rysa felt powerless as the artillery commander awaited somebody to help, anybody.

Herdir





Posts

: 243


Join date

: 2015-05-03


Location

: Neverwhere

Character sheet


Rank

:

Rookie




Stats

:


*

:

Scouting Legion




Subject: Re: The making of a hero (Open) Tue Aug 04, 2015 10:08 pm

---

Auth was thankful of Rysa's help standing up. He would've stood back down, but as always, with poisons it was better to stop in the position you were when you realized you just were poisoned. Al-Sanya also came from a door, moving with large steps, and carrying a syringe and a few small bottles.

"Ah, don't worry, you two. Coughing up blood and dizziness, it's a newer poison around here, but in fact quite weak. It couldn't kill you if it tried." She signaled to take a seat back. "The poison isn't actually in your blood" she motioned to the syringe. "but this is the best way to use the antidote here." Auth was in fact used to this. It was far from the first time he got poisoned here. Somehow, it was part of this place's charm to him, the latent feeling of fear you got. "Now drink this, to ease your throat and stomach" Auth complied. Al-Sanya knew her job. Knew it really well. Probably, if she put in mind to do it, she could poison the whole room and make sure no one could get aid fast enough.

"Okay, now after a few minutes you'll be like new. Best if you can walk, too, as it'll circulate the blood faster." With that, she got herself on the move. "See you, dears." She waved her hand a bit, and almost pushed Auth towards the door before leaving for herself. Said leftover Auth looked a bit at her leaving. Not even his father could manage in a sentence with her.

"Okay" He sighed towards Rysa. "I guess this signals we have to begin leaving" Surprisingly enough, after the first few words, his voice didn't sound guttural anymore. It would still be a day or two before he could get back to fully modulating it, but it was better than nothing. "As for why I would be poisoned, it can range from revenge, greed, hatred all the way to simply having fun. The patrons at Al-Sanya's are pretty peculiar men."

Tetsu





Posts

: 44


Join date

: 2015-07-26

Character sheet


Rank

:

Captain/Squad Leader




Stats

:


*

:

Stationary Guard




Subject: Re: The making of a hero (Open) Wed Aug 05, 2015 6:25 pm

---

"Thank god..." She sighed as Al-Sanya handled Auth's poisoning with a sense of calm fortitude. It was great that she knew exactly what to do. "Thank you ma'am, you saved his life..." She said calmly while continuing to support Auth. "You know, your right, how about we go down to my apartment not too far from here so you can rest for a bit seeing as you were just poisoned." She said with a tone of concern. Maybe she could actually get some use out of that damn guest room, she thought to herself as she helped him stand up and began directing him towards the exit back down the long hall from which they had entered. "I'll take him home, thanks for everything ma'am" she shouted to Al-Sanya as she helped Auth outside. 

"Does that happen often?" She asked as she now lead Auth to her apartment towards the gate that connected the interior to the Stohess district. She didn't know if it was wise to invite people met only hours previously to her apartment; however if Al-Sanya needed to be called again, he would need someone to actually go and get her or whatever she could do for a poisoned fellow. "I mean why would any of those people poison you?" She asked in the dim streetlamp lit street as she prayed that Auth wouldn't die as an after effect of the poison seeing as it was a newer poison. The evening was much more eventful than she had imagined.

Herdir





Posts

: 243


Join date

: 2015-05-03


Location

: Neverwhere

Character sheet


Rank

:

Rookie




Stats

:


*

:

Scouting Legion




Subject: Re: The making of a hero (Open) Thu Aug 06, 2015 6:27 am

---

Auth began slowly supporting himself again. It wouldn't do to rely on Rysa to walk. At the same time, a smirk begun appearing on his lips. "So, first day we meet and you're already inviting me to your house?" He made it sound like something entirely different than Rysa had intended to say. "My, I should begin getting myself poisoned more often..."

He returned to a more serious tone. "I have to decline though. One, it would be very - and I mean VERY - improper, and two..." He made a short pause. "I'll just say that my mother and Al-Sanya come from the same bloodline. And while I won't divulge the name of that bloodline, I can say poisons are usually a very common topic of discussion." He probably wouldn't have even dared to go to Al-Sanya's if his mother wasn't as skilled in treating poisons.

"As for how often... well, quite." Poisoning Al-Sanya's was not an 'occupational hazard', like some called it. It was 'encouraged practice'. "Why specifically me, I don't know. Probably, the poisoner didn't either. It happens very often at Al-Sanya's, but due to there being no such thing as a poison both incurable and undetectable, it's more like a friendly practice. I myself poisoned quite a few people simply out of fun." None of those people died, but from his tone that would be easily understood. "So please calm down, Rysa." He shifted more of his weigh back on his own feet. It seemed like Al-Sanya was right about the poison being weak, as the effects were fading very quickly. Well, that was hardly a surprise though.

Tetsu





Posts

: 44


Join date

: 2015-07-26

Character sheet


Rank

:

Captain/Squad Leader




Stats

:


*

:

Stationary Guard




Subject: Re: The making of a hero (Open) Tue Aug 11, 2015 4:32 pm

---

"Alright." She said realizing that Auth was apparently use to being intoxicated, and not by alcohol alone. She knew all to well what poison did to the body and how dangerous it was as well. How people could use such a dangerous tool as if it were a toy was unbelievable. Rysa felt a sick churning feeling in her stomach just thinking about people poisoning other innocent people for sport. Death or not, it was the back stabbing principle that Rysa hated about the whole concept of poisoning in general. She loved how things always seemed to be eventful around her, even when she was off duty.

"So how about you walk me home then?" She suggested letting him play the gentlemen one more time for the evening. Not only was it a sweet gesture, but it would allow her to monitor him for a bit to see if he made any turn for the worst. Al-sanya probably handled the poison, but one could never be too cautious. She was by nature a worrisome individual.

Herdir





Posts

: 243


Join date

: 2015-05-03


Location

: Neverwhere

Character sheet


Rank

:

Rookie




Stats

:


*

:

Scouting Legion




Subject: Re: The making of a hero (Open) Fri Aug 21, 2015 10:39 pm

---

Auth couldn't help but notice a slight fluctuation in Rysa's tone as she had said it's alright. Obviously enough, she didn't like it. And that wasn't unexpected, few being the people who actually liked poisoning for sport. Auth himself wasn't on either side of that spectrum, being able to easily see where both sides came from.

"Why, of course I'd escort you home. Isn't that the proper way for a man to behave?" His voice sounded normal again. A day or two and he'd be able to make the changes in it he usually could. He straightened his stance, and from where he leaned on Rysa he now subtly changed into walking with her at his arm. From the outside perspective, no different than from when they came here. Sure, he probably wouldn't be as able to fend off potential thugs, but seriously. This was the inner district, and as incompetent as the MP was said to be, it still had the cleanest streets in the whole... world.

Auth blinked fast a few times. That one had hit him unexpected. This place, the safest on earth... He had to wonder about that. "Say, Rysa, do you believe there might be other huge cities like this? Far away, maybe, and that being the reason why there wasn't any contact?" He usually would keep such a question to himself. This time though he actually asked it to someone, see what the a different person here might think. Maybe he ought to ask people these things more often.

Nerdeity





Posts

: 277


Join date

: 2015-03-18

Character sheet


Rank

:

Stationary Guard




Stats

:


*

:


Subject: Re: The making of a hero (Open) Sun Aug 30, 2015 7:45 am

---

Severin paced along the cobble, rifle slung over his back. He'd been getting re-instated with the layout of the area, and had been doing so for most of the day and into the evening. He exited a side path and noticed two figures passing him. One was familiar. Very familiar. And the other, he didn't know. Severin walked up behind the two and followed them for a few moments as he realized Auth wasn't fully in it. He closed the short distance between them and placed his hand on Auth's shoulder. "You doing okay?" He inquired of Auth. Flammende Gerechtigkeit was unslung and in Severin's other hand, so that he could easily use the weapon if Auth tried to make a move on him. He looked at the second person, who was wearing a Stationary Guard uniform. "Hello there," Severin said. "Is something wrong with him?" He knew Auth wasn't well, as something was...off with Auth. He seemed different from the last time they had met. Granted, the last time they had met Auth was trying to kill him, but still.

Sponsored content






Subject: Re: The making of a hero (Open)

---

| | |
| --- | --- |
| The making of a hero (Open) | |
Welcome!!!
This is an attack on titan RP where titans are rules of the land. Humans are locked into the walls living their life and trying keep safe from those monsters. You can play canon and non-canon characters but the story doesn't follow the manga. Enjoy your stay and RP with us!
Staff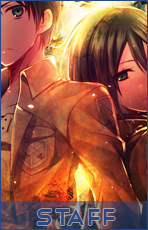 Affiliates
Our Buttons


Your Buttons