Account Switch
Switch Accounts
---
Who is online?
In total there is 1 user online :: 0 Registered, 0 Hidden and 1 Guest

None

Most users ever online was 51 on Thu Aug 10, 2017 6:47 pm

Short Story
Several hundred years ago, humans were nearly exterminated by Titans. Titans are typically several stories tall, seem to have no intelligence, devour human beings and, worst of all, seem to do it for the pleasure rather than as a food source. A small percentage of humanity survived by walling themselves in a city protected by extremely high walls, even taller than the biggest Titans. Flash forward to the present and the city has not seen a Titan in over 100 years. Until that day.....
Click picture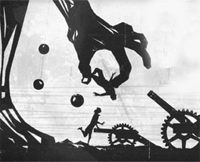 | | |
| --- | --- |
| The Disciplinary Hearing of Cora Wolf | |

Author
Message
Dr. Geist





Posts

: 61


Join date

: 2015-06-04

Character sheet


Rank

:

Medic




Stats

:


*

:

Scouting Legion




Subject: Re: The Disciplinary Hearing of Cora Wolf Wed Jul 08, 2015 6:20 am

---

Judge Harden gave Mitsuo a sidelong glance as he spoke up and rose from his seat. "Relatively stable does not mean stable, Mr. Shimura. We have already deduced that Cora Wolf is not innocent of the charges put forward today, as she has stated herself. Sit down." The man ordered gruffly.

Now Auth had his attention - or perhaps his father looming behind him. "We would leave the official diagnosis to the medical professionals, Mr. Rauco. But you may continue."

Judge Harden frowned as he listened - unmoved, from what any expression could tell. "And yet, Mr. Rauco, she similarly lost control of herself from a very simple conversation with another cadet. It would appear that trauma and inebriation has no overt effect on her condition by comparison." He replied.

As to Auth's declaration of Cora's disorder, Harden was similarly unimpressed. "Yes. That is the veey condition that has been stated on the report by Dr. Geist. Nothing we do not know already. Cora's alleged personalities cannot be removed from her for a separate trial, and thus Miss Wolf herself must bear the consequences."

The large man turned away from Auth, now facing the panel of instructors on the opposite bench. "I believe we've heard enough of your opinion, Mr. Rauco. I will hear what Cora's instructors have to say about Cora Wolf's performance as a soldier."

A square jawed man nodded flatly in response. "I have worked with Cora on several training routines and assignments. She is certainly a competent fighter, but has shown a recklessness that can easily endanger teammates. While Cora's actions have not endangered anyone so far, she is indifferent to the risk and has taunted her fellow trainees for being fearful of her actions during aerial training."

A reedy woman beside him nodded curtly. She had not worked with Cora often, but never liked what she saw. "I can only describe this cadet's techniques as suicidal." She began with disdain. "While she insists she has never harmed anyone, it does not mean there will not be a first time, and she refuses to listen otherwise. I have found Cadet Wolf profoundly disrespectful of our advice and she refuses to take safety corrections to heart."

Harden nodded and turned to the doctor. "And Miss Geist, what occurred after Cadet Wolf fled from you?"

Geist: "She did not stop until brought to a halt at riflepoint by a Garrison Soldier, your honor."

There was a hushed mill of muttering from the instructors' bench.

Harden: "How did you proceed?"

Geist: "I began to clean her wounds, but Cadet Wolf started to behave erratically and soon collapsed. While on her knees, she attempted to reach for a knife on her person. I believed she meant to assault me at the time, and I neutralized the perceived threat. Later Cora stated that she had not meant the knife for me, but for herself - she claims that self-mutilation keeps her alter selves from taking control."

Judge Harden was low in his seat, frowning even more deeply in thought. Those actions were quite grave in his mind. "Is Miss Geist correct in this statement, Cora? Was the knife meant for your own body while you were in the hands of medical personnel... or was one of your alters trying to 'save' you from the doctor you fear?"

cornix





Posts

: 415


Join date

: 2015-04-27


Location

: Black marsh

Character sheet


Rank

:

Trainee




Stats

:


*

:

Rookie




Subject: Re: The Disciplinary Hearing of Cora Wolf Wed Jul 08, 2015 6:49 am

---

Cora grinned as the judge said that they couldn't just seperate her other personalities from her body. But she quickly stopped as Nec pointed out that it probably isn't the best to grin right now.

Never harmed anyone? If they knew...HA!
Just shut up Vex....we never harmed a fellow cadet.
Oh...that's what they mean. Well that's true. Except for that one time you broke Connor's nose.
That was an accident and in training. And HEY you know what he-
We know. Shut up I want to listen! You are too loud!

"Miss Geist is correct, your honor. The knife was meant for myself. Pain shoves them back into the back of my brain. They stop then. If Vex really wanted to save me from Miss Geist, she would probably be dead by now. I had her ", the 'her' sounded more like a question because she still wasn't really sure about their gender, " not really under control but enough to stop Vex from killing anyone. Dr. Geist wouldn't sit here with us because Vex would have thrown it. It is a throwing knife, your honor."

Nec reminded her of more to say.

"The reason I lost control over them is pretty simple: first if I am with too many people for a long time they get nervous and want to take control to make sure everything is right. Second if I am reminded of my past they get nervous too. You would understand, your honor, if you saw my scars.", she whispered the last sentence.

"One last thing, your honor. I have only two alters. Nec, the one that occured first. He or she is mostly quiet, pretty intelligent and arrogant. Also he or she always tries to protect me. And then there's Vex, the second one. He or she is the one that tried to attack Miss Geist. He or she is not that what you would call very intelligent and is kinda like a homocidal maniac. If you wish to talk to them just ask me. I have enough control over them and they understand the situation I am in, they won't do anything."


Alan Katlewande





Posts

: 184


Join date

: 2015-06-23


Age

: 101


Location

: Mitsuo's closet

Character sheet


Rank

:

Captain/Squad Leader




Stats

:


*

:

Military Police




Subject: Re: The Disciplinary Hearing of Cora Wolf Wed Jul 08, 2015 11:13 am

---

Alan started biting his lip as Cora answered the stern judge's questions. He was very glad she was answering truthfully - an admirable trait in these greatly unjust times, but he was also concerned she wasn't making a proper case for herself. Alan wasn't sure mentioning that she could've killed Dr. Geist was earning her any points. He had to bite his lip, to not start speaking. Things were looking bad for Cora right now, he had to admit. Considering the not-so-friendly testimonies given by those who worked with here before, as well as the hard fact that Cora was indeed unwell and unstable, were already more than enough to classify Cora as unfit for duty. Alan had only one shot at this, and he knew what he had to do. I can't change the facts - they are as sturdy as wall Sina he thought But what I CAN do is to try and change the approach. If I could somehow explain Cora's condition had little effect on her fit as a soldier, I may be able to keep her in the force. I am fairly certain she isn't going to leave the court unharmed, but at this rate it can only help.
Alan was twitching, almost, trying not to make a move. He had to time his moves perfectly, he mustn't disrupt the court right now.

Herdir





Posts

: 243


Join date

: 2015-05-03


Location

: Neverwhere

Character sheet


Rank

:

Rookie




Stats

:


*

:

Scouting Legion




Subject: Re: The Disciplinary Hearing of Cora Wolf Thu Jul 09, 2015 10:28 pm

---

Auth's eyes narrowed instantly when the judge mentioned he brought nothing new to the case. If he already knew, and given Geist's presence, the prosecution knew too, not explaining this in court was a way of disallowing the defence information. The brink of fraud. If this was the judge, it was going to be bad. Auth heard some very soft, barely perceptible sniggers from his father behind him, undoubtedly thinking the same thing as he did.

Auth rose again. "I wish to approach the problem of Cora's capability as a soldier. Not as a trainee. As a soldier." This basically took more than half off of what the instructors had said. "She has been on a specific occasion outside the wall, in a joint mission by Ms. Hanji of the Survey Corps. During said mission, our left flank had fallen quite quickly. I was appointed by Ms. Hanji to recon the flank and act as replacement, and my choice of partner was Ms. Wolf present here. We encountered five titans, out of which one abnormal."

Auth made a pause to catch his breath, then continued. "During said battle, I have to mention that the abnormal was the only one I killed, all the others being Ms. Wolf's kills. My observations regarding her combat ability then were: first, a complete lack of fear of titans. And given even some Survey Corps still tremble in fear at the sight of titans, this is a very powerful asset. Second, very good combat capabilities. Aforementioned 'suicidal' way of fighting is actually very effective at killing titans, as I firsthand witnessed. And lastly, during that battle, my left hook got stuck after finishing off the aberrant. Ms. Wolf virtually saved my life in that occasion. And if saving a comrade's life is not teamwork, I do not know what it is."

Auth did not sit back down this time, and waited for the jury's answer. Should he try to pan the problem back to the mental condition, he had to be ready to answer. After all, there was a previous trial in which a trainee with actual combat experience and an uncertain condition was allowed into the military. Only, in that case, he was also spared the axe. Auth fought a grin off before it managed to reach his face.

Dr. Geist





Posts

: 61


Join date

: 2015-06-04

Character sheet


Rank

:

Medic




Stats

:


*

:

Scouting Legion




Subject: Re: The Disciplinary Hearing of Cora Wolf Sun Jul 12, 2015 4:23 am

---

Judge Harden heard Cora. Her explanation was clearly not reassuring. "There must be some way for you to control yourself in a less harmful manner, Ms Wolf. My hopes that we can find it. The threat of a day when your alters overpower you is still of great concern if you believe you - or they - are so capable of killing your fellow soldiers if it should happen."

The information on Cora's condition would have come if Auth had not spoken before those appointed were able to do so. There was no apparent intent of deception. The court had Cora's sympathy, clear in Harden's voice. While the judge nodded thoughtfully at what Auth had to say on Cora's part, he was not addressed.

"Your friends and fellow cadets clearly care for you and value your skill, and you have proven yourself capable where it counts. Yet your instructors find you bullheaded and reckless with a concerning lack of regard for your own life and wellbeing. Your talent cannot be denied, but it does not make up for your deeply troubled state. It is your condition that brought us here today, not your insolence. It is the duty of the military to care for your needs in all aspects, and this is a condition that cannot go untreated due to the risks presented - to yourself. In her report, Dr. Geist has not called for you to be punished or expelled but has requested to take you to The Castle for rehabilitation and trial medical treatment. Perhaps with intervention you might stand a chance of living a less self-destructive, happier life."

Harden paused and consulted his papers before he explained what would occur.

"This will involve psychotherapy, sedative trials and if it comes to it, electroconvulsive therapy for as long as you might need. As we cannot force you to comply, I give you the option to consent, or take your leave from the military. You may direct any questions about this procedure to Dr. Geist."

cornix





Posts

: 415


Join date

: 2015-04-27


Location

: Black marsh

Character sheet


Rank

:

Trainee




Stats

:


*

:

Rookie




Subject: Re: The Disciplinary Hearing of Cora Wolf Sun Jul 12, 2015 9:55 am

---

Cora shook her head, "They will NEVER overpower me. They don't even want to overpower me!", she whispered. She was slightly mad at the judge. Everyone could kill those weak soldiers. Even a kid. They were just watching out for titans not for a person. Most of them were drunk the whole day. Of course killing them was easy.

"If I have proven myself that well, why don't you just let me and the other mes be. Vex learned her lesson. She won't do that again. But as I see it, you rather want to keep a bunch of messed up drunk soldiers not capable of defending or watching out for anything than someone who is skilled and might be a bit reckless. You are discussing the faith of one little unimportant soldier who has never hurt one of her fellow trainees. I am not a thread to the military! Not me! I am willing to fight! To give my life for mankind. Those drunk soldiers are doing nothing, you should get those people to be willing to do the same as I do. But no! You are just caring for me now because I nearly attacked a survey corp! You tell me that I am a thread for the military but accept drunk people in the military!", she got really mad now at what the judge had said. She looked down at the floor and smiled. It was Vex's smile, the smile that made a lot of people wanting to run away. Her voice changed a bit just a tiny bit but you could hear it, "The problem with you people is that you don't understand it. Nearly noone understands it.", she raised her head and her voice, "I was trained to be a mercenary. A soldier. A bodyguard. Since I turned 4 years old everything I ever heard was: 'Your life means nothing! You don't have to look after it. You have to donate your life to your master!'. And you know what telling this to a 4 year old all night and day causes? They believe it. They don't care for their life anymore. I first tried to fight against them but that only caused pain. So much I couldn't bear it. Nec saved me. She saved me! She is my friend! She protected me! She took the pain away from me! But you know what? They didn't stop and then not even Nec could protect me anymore. That's the reason Vex is existing. That is the reason she is like that! You certainly wouldn't be normal anymore if you had to endure the pain me and the other mes had to endure.", her voice got even louder and it changed even more. At some parts it almost sounded mechanical. "And if the military's duty is that they should protect me. Then they should just leave me as I am. They would only make it worse! It is my risk. My life! And I was willing to give my life to the military. Not to one of the nobles I was trained as a bodyguard for!", the last sentence didn't sound human anymore. The voices of all three alters were overlapping.

Cora got silent and took a deep breath. She looked at her friends. She just wanted to leave and not face Mitsuo or Connor afterwards. Auth had known about them. But not those two.
She looked at Dr. Geist and then back to the judge.
"And if you want to kill them...", she stopped and spoke quietly directly to the Doctor, "I know why you don't understand this. You don't have anyone who cares for you", she spoke to the judge again, "You say I could live a happier life...I wouldn't be happy without them. Not at all. And if those are my only options, it is obvious which one I will take."
She looked at Mitsuo, Connor and Auth again.
"I will leave the military!", she said loudly and threw her trainee jacket onto the floor. Cora looked at the floor and whispered, "I will make you regret this decision.", it was almost unhearable.

Cora wanted to leave right now and never see one of her friends again. She wasn't sure if they understood her decision. She almost wanted to smile as she thought that noone would ever understand or like her again. Of course they wouldn't understand her. They didn't see them as real persons. Like noone really did. Noone saw them as real persons. Everyone just thought of them like they were some kind of problems you just had to get rid of. Her whole body was trembling. Not because one of them wanted control. Just because she was angry.
Cora was afraid of having to talk to them. She was really afraid. She didn't want to lose them. Not because of something like this. Not while they were still alive.
She looked down on the floor.
"Can I leave now? I want to train.", she whispered.

Alan Katlewande





Posts

: 184


Join date

: 2015-06-23


Age

: 101


Location

: Mitsuo's closet

Character sheet


Rank

:

Captain/Squad Leader




Stats

:


*

:

Military Police




Subject: Re: The Disciplinary Hearing of Cora Wolf Sun Jul 12, 2015 11:49 am

---

Silence of shock and awe spread around the stands as Cora started shouting and changing tone. Alan looked around, horrified at the people on the prosecution. While the doctor was hard as always to decipher, true fear appeared on the faces of Cora's assosiates.
They're growing restless and fearful Alan realized quickly And people do wild things when they're scared. Everything was going so well, you could have stayed in the military, but why this, Cora? Why?
Alan remembered his post. He was a guard, and it was obvious that Cora was growing unstable. The change in her expressions, the change of tone, it all seemed almost like an act. However, such a horrifying reality was very hard to fake. Alan figured the other guards would sooner act against her than stand at the corners of the room, being drunk and shouted at. He grabbed his rifle and ran towards Cora, who was in the midst of her rage.
He finally got close enough to her just as she stopped shouting, and started breathing heavily. While she appeared to be in rage and unstable, she did not seem to want to attack anyone, or try and escape. Alan sighed and lowered his gun slightly, but still kept on guard. He saw the pain and anger on Cora's face, and felt sorrow for being on the other side, but such was his role in justice. He was eyeing nervously the other guards who seemed rather happy to let him handle this situation than get involved. They stood on in their corners and kept watching. Cowards, he berated them in his mind.
Then Cora shouted that she was leaving the military.
Alan grew stiff for a second, realizing how far the chances of a happy end just dropped.
The room was silent and aghast. Cora was looking down at the floor, while most just watched on.
Alan figured he might as well talk now, before this would all be over.

"Cora" he whispered to the sad girl next to him "Don't you see? They were trying to help you. Why'd you do this?"
He then turned to the judge, walked forward and saluted as well as he could with a rifle in his hands.
"Alan Kaltewande, Military Police." he heard himself say. He wasn't really actively talking, it was more like letting it all out and hearing the words take form "I happen to know Cora quite well. I wish to testify..." his voice trailed off.
What was he going to say? Claim that Cora didn't want this? Of course she did. He trusted this was Cora's decision, despite her unstable demeanor. Was he going to turn on his friend?
"Cora claims to be host to two other personas which live alongside her." her continued "I think it's pretty safe to say, after what we've just witnessed. She claims to have at least some control over them, not letting them overpower her. I believe that is also true. However, due to recent events, it has become apparent that while Cora is aware of her condition and knows what triggers it, her sense of judgement on the topic is impaired, perhaps due to trauma." he turned to look at Cora by him, with genuine pain and sadness in his eyes.
"For my friend's sake, I suggest that we find a way to help her deal with this condition. Whether she continues being a soldier or not is irrelevant. She isn't a danger to herself or those around her if she chooses, but the problem is that she sometimes chooses to harm people, should she think it right. Cora doesn't want them to disappear. That much she has said herself. Due to the threat she poses to those around her and herself, I wouldn't try to force her to undergo such treatment. However, I believe a more passive way of teaching her HOW to use her personas is in order, for her health benefit."
Alan took a moment to breathe. Is what I am doing right? he questioned himself On one side, the court lies, the very law itself. On the other side, lies my friend, someone who has done little wrong as is being punished for it.
"Cora appears to be unstable at the moment." he concluded "Her decision of leaving the Military may be clouded by anger or her other personas. A great part of her has been challenged today, and such an endeavor certainly may leave its mark for days to come. I cannot sit by idly and let the court let an angry and pitiful soldier who is clearly unstable to go out into the world that has always been cruel to her, based on a decision she may or may not have actually made. I am sorry if I speak out of line" he quickly added "But I am doing this because I truly care for Cora, and I say these things because I fear nothing good will come of this day if she is discharged full of bitter and rage. If we claim to want to help her, let us help her."
Alan looked at Cora for a second, and then looked down. He hoped that she will find a way to forgive him. He did everything because he cared for Cora.
The path of a man who takes justice into his own hand is a dark one he thought.

Connor_Graham





Posts

: 182


Join date

: 2015-06-13


Age

: 24

Character sheet


Rank

:

Trainee




Stats

:


*

:


Subject: Re: The Disciplinary Hearing of Cora Wolf Sun Jul 12, 2015 7:55 pm

---

Connor grew increasingly bitter towards the court as the trial continued. He couldn't help but feel that the Judge was candy coating this, calling it anything but what it was; a disciplinary hearing. Were he brought up in any other way he might see Cora's condition as outlandish, but this was far from the case. Connor was certainly scarred but not fractured as Cora was. Was he lucky, or was it just because he knew nothing else than the mercenary life while Cora was forced into it at a young age?

It didn't matter, what mattered to him was that the court was forcing a decision that should be Cora's alone to make, or she would have to surrender her career altogether. He wasn't surprised when Cora became unstable with rage. He started to stand up when the military policeman went towards her as she was shouting her willingness to leave the military. If this truly wasn't a disciplinary hearing then he felt he would have all the right to come to Cora's aid should the policeman get physical.

Thankfully, Connor recognized the policeman as Alan announced himself and sat back down in a deep breath knowing he was trustworthy and a friend to Cora.

Strangely, Cora's rant granted Connor some closure should her removal be final since it was something she clearly preferred, though it sank his heart. After hearing the stories from Auth, a part of him looked forward to hunting titans with her, to see her unwavering courage and skill for himself. With that thought in mind, he would damn himself before he would let brooding silence be his final word before the verdict.

"I agree with Alan, your honor." Connor stated as he stood. "This problem is clearly not going to be solved with a firm ultimatum. This issue is Cora's choice to handle, and so far she has had to handle it alone. She needs support, not treatment. She needs to know that she is not alone anymore, that she is worth something and that her life is her's to give as she sees fit." The last sentence felt like Connor's own words to Cora, rather than a testimony to the Judge. "And thus far she has made it clear that she wishes to give it to all of humanity against the Titans. How many other soldiers can express the same amount of dedication with such passion? Turning her away because she refuses treatment will only make things worse for her, and would be an incredible waste for all." He panned his view between the Judge and the prosecuting party as he finished his statement. "We need to put what Cora wants into consideration, I beg you can the Court do that much!?"

Connor could only speak from passion, He lacked the keen mind and the understanding of law and justice. Otherwise, he would be much more tactful than this. Still, he hoped that him backing up Alan's statement, which came from a guard and not a member of the defending party, would help the sway.

Herdir





Posts

: 243


Join date

: 2015-05-03


Location

: Neverwhere

Character sheet


Rank

:

Rookie




Stats

:


*

:

Scouting Legion




Subject: Re: The Disciplinary Hearing of Cora Wolf Sun Jul 12, 2015 10:55 pm

---

Auth had frozen in place at the judges words, and at Cora's response. Fighting now to keep her in the military was useless. This trial couldn't be won anymore.

... then he felt a familiar hand upon his shoulder. Maybe this trail still had a chance...

Adar vi Rauco started laughing. His laugh was cold, and Auth could easily see the weaker of heart shivering upon hearing. It, coupled with his inactivity the whole trial, managed to reduce the whole room to silence, the judge himself suddenly presenting much more interest than he did before.

"Fellow soldiers..." His voice was deep, made for holding grand speeches. "... you have lost a grand battle today. And likely the battle of tomorrow, and the day after that, and many more. You have lost an almost perfect soldier."

He made a pause to let it sink in. "You, who have spoken until now. What are you? Medics, soldiers..." He looked at Geist and then Auth. "Some of you instructors..." He looked at those he just named. "None of you know the hassle of command. None of you know how to gain a soldier's trust in battle." He made a pause, very slowly motioning towards his chest. "I do. I was Captain of the Military Police for years and years. Thousands, in not tens of thousands, have passed through my command. And here I am, and I look at Cora. And my eyes are different from yours."

He made a slightly longer pause while he watched Cora. As soon as the others started thinking he ended, and were preparing to respond, he began again. "Let me tell you what I see. I see a young woman skilled in battle. I see a troubled soul, silent and efficient. I see a scared soul, violent and impulsive. You all kept on and on about her mental condition. Let me ask, what relevance does it have?" He made another of his pauses. "And let me answer: not the one you think it is. If her mental condition was fine, but attacked a Survey Corp, what would have been the differences? Only one, really. Ms. Geist would have been dead."

He left a moment to let that sink in. "You look at it the wrong way. You see a soldier with a violent personality. I see a violent soldier with two calm personalities to keep him under control. And as someone used to commanding, I really couldn't ask for more. Great skill, and not one, two personalities to keep him from unthoughtful action? Really, it would call for a very incapable superior to manage to still get him out of control." He waited again, everybody around likely growing slightly exasperated by his pauses. "And to have three soldiers in one. To have two more, should one be scared? To have two more, should one faint? To have two more, should one be unable to bear his pain? It is blissful for any commander. And you want to resign to this? Why? Because you are too incapable to make ONE soldier obey? Because you manage to lose ONE soldier from control when two more help you?" He laughed. These last words were nearly shouted, but no listener could sense it now. The increase was too subtle, and message too important.

"And this soldier wanted to stay. She fought to stay, despite your efforts. She had shown devotion to mankind. If I were still a Captain, I would have stepped in there, slapped her across the face, told her to get back into her senses, then kissed her forehead and accepted her into the MP immediately. Unfortunately, I cannot do that. And it's a pity." His voice had once again changed tone, now being almost a whisper. "You have lost her. Her choice wasn't one of anger. I can tell. It was quite a cold one. Anger would have had her yelling to still be in the military." He shook his head. "Today, you lost a soldier that would have won you a hundred battles. She won't resign her choice now, whatever you say. She does not trust you anymore. Keep to your drunkards, then. I can only hope that she will become a mercenary again. That way, I can at least hire her from time to time, so that her skills are not completely wasted for humanity." He shook his head again, and sat back down.

His pauses during the speech had made everyone still be silent, expecting him to continue. And thus, very long moments were left to comprehend what he said before everyone would break out again.

Auth was still frozen. His father didn't really help. But from what he said, he couldn't have really helped. Only... Auth was merely speaking for a friend. Now he realized that the losing party here were the military. Still, knowing his father, for his every word, a thousand more were hidden behind it. He had to wonder what his long-term plans about this were.

cornix





Posts

: 415


Join date

: 2015-04-27


Location

: Black marsh

Character sheet


Rank

:

Trainee




Stats

:


*

:

Rookie




Subject: Re: The Disciplinary Hearing of Cora Wolf Mon Jul 13, 2015 8:54 am

---

As Alan came and started talking, Cora just wanted to lay her hand on his shoulder and keep him from doing that. She would have told him that it was ok and nothing could change it anymore, but she didn't do it. Cora tried to listen to what he said but she didn't realize what the meaning behind his words was.

Then Connor started talking too. It was as she had predicted Alan didn't understand it at all and she was not sure about Connor.
They all saw them as some kind of threat. Not as part of her.

Suddenly she heard a laughter. The voice could have belonged to Auth but it was different. She took a quick look and saw a man who had placed his hand on Auth. By the looks it had to be his father. As he started talking Cora realized the resemblence Auth and his father had.
She started wondering if she was a bit like her mother but Nec and Vex stopped her from thinking and made her listen to his speach again.
As he finished talking Cora respected him. And she started respecting Auth a lot more.

Cora nodded as he said his last sentence. She would go to the Pack once again. She wouldn't help mankind as much as she would have if she would still be in the military but she would help those that would hire her. No matter who that would be or what they should do.
Morals weren't excactly something mercenaries had.

Cora started feeling good about the decision she had made until she took a look at Auth, Connor, Mitsuo and Alan. She felt bad immediatly again.
She looked on the floor again and started searching for a pattern in it. Maybe this could keep her from thinking about facing them later.


Mitsuo Shimura





Posts

: 227


Join date

: 2015-06-26


Location

: England

Character sheet


Rank

:

Co-Squad Leader




Stats

:


*

:

Scouting Legion




Subject: Re: The Disciplinary Hearing of Cora Wolf Mon Jul 13, 2015 9:28 am

---

Mitsuo knew there was no changing Cora's mind. He realized speaking was now pointless so instead he vaulted the seating and ran over to Cora. As soon as he got close enough he hugged her. "Take care of yourself," he whispered to her, "and come see me every now and then, after all... you still have to come and see my shop," he chuckled. "I'm going to miss you, you know." He let go of her and turned to the Judge, "I would like to plead that you end this disciplinary hearing, your Honor, as I would say we have come to a conclusion. It is obvious she is not going to change her mind." He smirked. Although he would have preferred a better outcome, Mitsuo was fine with whatever as long as it made Cora happy. He decided he would stand next to her until the end of the case. In fact, he would stand next to her in any situation.


_________________
"The only thing necessary for the triumph of evil is for good men to do nothing." ~ Edmund Burke

cornix





Posts

: 415


Join date

: 2015-04-27


Location

: Black marsh

Character sheet


Rank

:

Trainee




Stats

:


*

:

Rookie




Subject: Re: The Disciplinary Hearing of Cora Wolf Wed Jul 15, 2015 9:27 am

---

//OOC: Just waiting for Geist to post. Just if you're wondering.

Alan Katlewande





Posts

: 184


Join date

: 2015-06-23


Age

: 101


Location

: Mitsuo's closet

Character sheet


Rank

:

Captain/Squad Leader




Stats

:


*

:

Military Police




Subject: Re: The Disciplinary Hearing of Cora Wolf Wed Jul 15, 2015 9:58 am

---

//OOC: We all are. Chances are, she's caught up with work again.

Dr. Geist





Posts

: 61


Join date

: 2015-06-04

Character sheet


Rank

:

Medic




Stats

:


*

:

Scouting Legion




Subject: Re: The Disciplinary Hearing of Cora Wolf Fri Jul 17, 2015 10:57 am

---

[Sorry folks. Between work and being chronically ill, sometimes I get a bit caught up. I'll try have a post for you guys this weekend!]

Sponsored content






Subject: Re: The Disciplinary Hearing of Cora Wolf

---

| | |
| --- | --- |
| The Disciplinary Hearing of Cora Wolf | |
Welcome!!!
This is an attack on titan RP where titans are rules of the land. Humans are locked into the walls living their life and trying keep safe from those monsters. You can play canon and non-canon characters but the story doesn't follow the manga. Enjoy your stay and RP with us!
Staff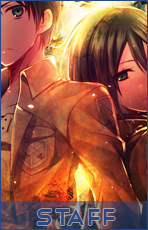 Affiliates
Our Buttons


Your Buttons